MORE INTEREST.
LESS RISK.
EXCLUSIVE, BEST-IN-MARKET RATES;
1.50% INSTANT ACCESS ACCOUNT & 1.80% 95 DAY NOTICE ACCOUNT
Flagstone's cash deposit platform enables you to help your clients earn more interest income from their cash in an efficient, scalable, safe way. Flagstone provides access to hundreds of deposit accounts from 38 banks and building societies through a single application. By using the Flagstone platform, making a client's cash work harder is simple, improvements are immediately visible and future value is easy to demonstrate. It's a simple way to add value to your proposition and deepen your client relationships.
Indicative of the exclusive, best-in-market rates currently available on the platform are a 1.80% 95 Day Notice Account. Rates of up to 1.50% are available for Instant Access Accounts and up to 2.50% for Term Deposits. To find out more, watch our short video or get in touch with us on 0203 745 8139.
The minimum deposit required to open a Flagstone platform account is £250,000.
Dependent upon the value of the deposit and whether your client is an individual, or acting on behalf of a company or charity, different banks, accounts and rates will be available to them on the platform.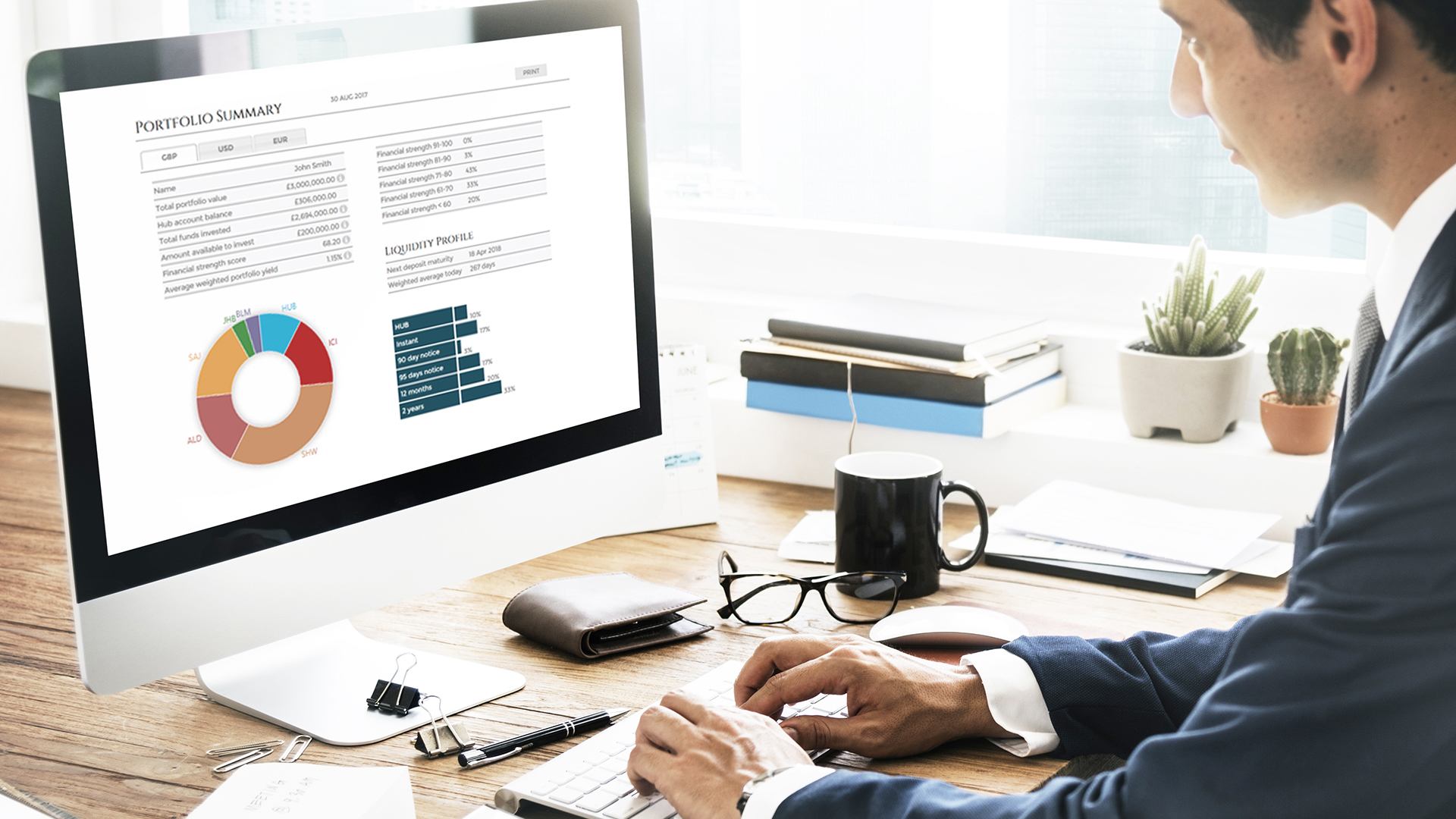 Revolutionising the deposit market
Empowering your clients to earn more interest and reduce risk.
Banks which provide accounts on the Flagstone platform
Rates currently live on the Flagstone platform
The benefits
How the platform works
Set the deposit criteria

Browse accounts

Transparent analysis

Select and execute

Reporting
£850,000 FROM THE SALE OF A BUY-TO-LET PROPERTY

£12,151 MORE INCOME PER ANNUM AND 100% FSCS PROTECTION

A COUPLE WITH LIFE SAVINGS OF £340,000

8x more income and 100% FSCS protection
More interest. Less risk.
If you have private, corporate or charity clients - or prospective clients - with cash held in accounts earning little or no interest, then utilising the Flagstone platform could help you quickly and easily realise better returns for them.
Flagstone's cash platform gives your clients access to market-leading and exclusive rates, and the opportunity to open multiple deposit accounts with just a few mouse clicks, empowering them to earn more interest income and minimise risk through greater diversification and utilization of FSCS deposit protection. Clients typically increase the interest paid on their cash deposits by between two and nine times.
Award Shortlisted
Flagstone shortlisted for MoneyAge Innovation in Consumer Finance Award 2018
Flagstone has been shortlisted for the Money Age Innovation in Consumer Finance Award 2018, acknowledging the company's innovative use of technology to deliver excellent consumer outcomes and customer experience in the cash deposit market. Flagstone's simple, secure online platform is empowering its clients to earn more interest income, reduce risk and eliminate hassle, by providing them with access to hundreds of deposit rates from 25 banks at the click of a button.
Download This Week's Rates Sheet
View a table of the best rates available on the Flagstone platform for the most popular term and notice accounts, across all client types.