Secure, grow and manage your cash - quickly and simply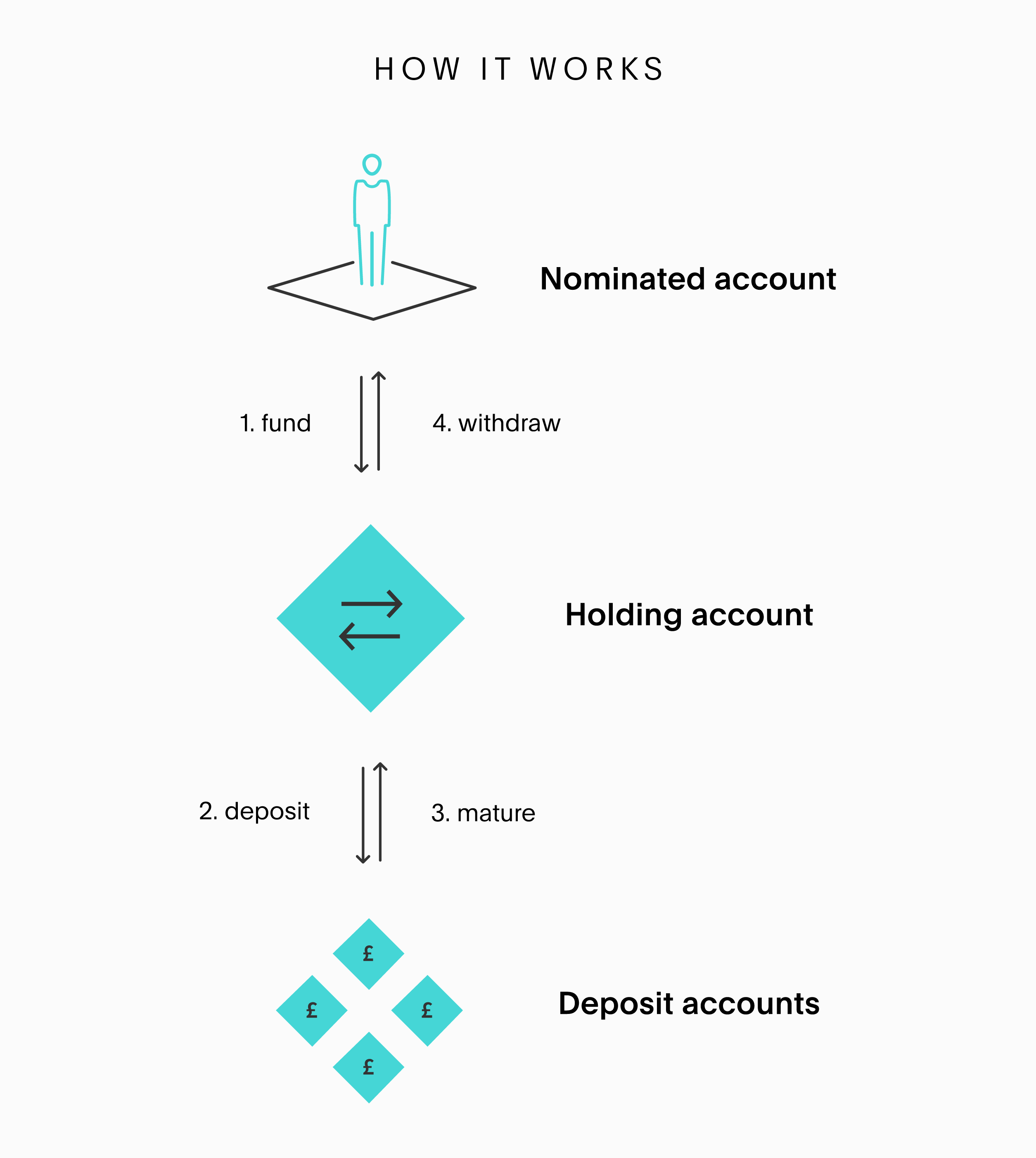 Your money, your way
Complete control over your portfolio and immediate visibility of all your charity's money. Move, place or spread your deposits, 24 hours a day, 7 days a week.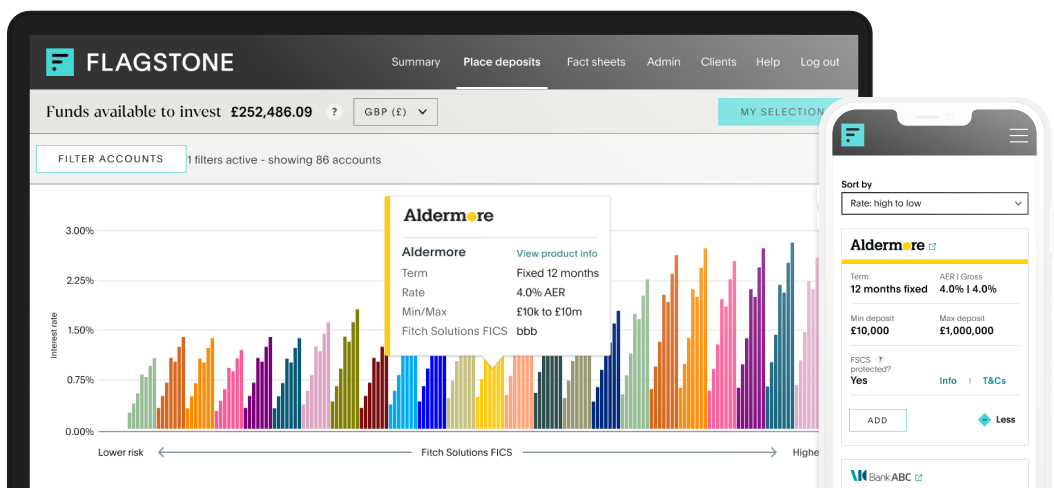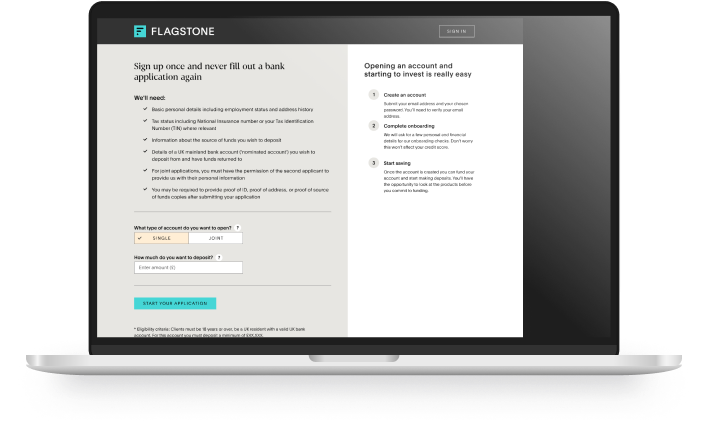 Opening your account
Any charity or trust (including SIPPs & SSASs) with available deposits of £1M+ can open a Flagstone account.
What information do I need?
Basic personal details including employment status and address history.
Tax status including National Insurance number or your Tax Identification number (TIN) where relevant.
Information about the source of funds you wish to deposit.
Details of a UK mainland bank account ('nominated account') you wish to deposit from and have funds returned to.
You may be required to provide copies of proof of ID, proof of address, or proof of source of funds after submitting your application.
Transferring funds
Once set up, simply transfer funds to your Flagstone holding account.
What is a holding account?
Your holding account is set up to receive and hold your funds before they are transferred to deposit accounts. Your holding account acts as the account to which all monies (principal and interest) are returned at the maturity of a fixed term deposit account, or when an instant access account or notice account is closed. Once the matured funds are deposited in your holding account, you may then withdraw them to your nominated account, or place them in another deposit account of your choosing.
The holding account will be provided by Barclays.
Multiple accounts
After funding your Flagstone holding account, browse, open and manage as many savings accounts as you need, including instant access, notice and fixed-term accounts.
Complete control
You are in control. Manage your money - quickly and easily - via our highly secure Flagstone platform. Move, place or spread your deposits - 24 hours a day, 7 days a week - with no additional applications to complete.
Peace of mind
Complete visibility of all your money. View consolidated information across all of your cash savings accounts, including a single tax certificate at the end of the year. Enjoy protection for your money up to FSCS limits of £85K for each UK bank.
Make your money work harder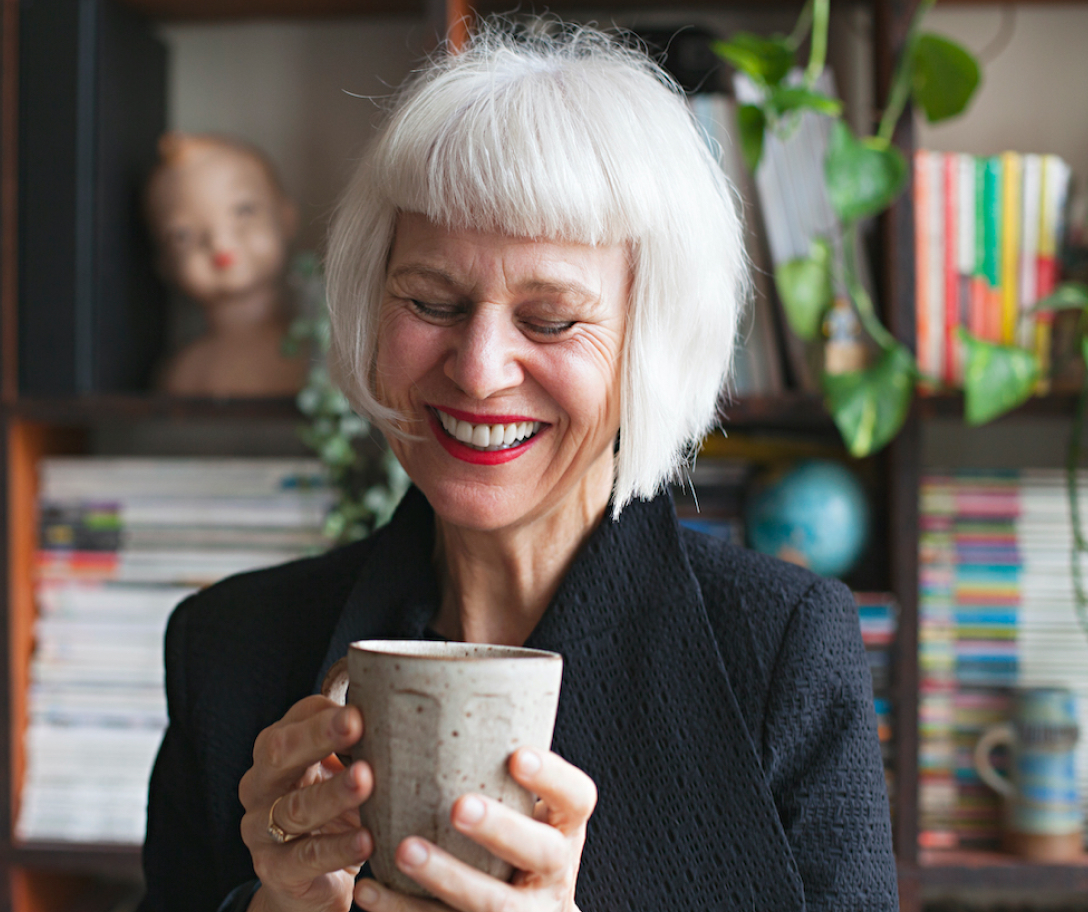 Use our cash deposit calculator to see how much interest you could be earning, while spreading your deposits to maximise FCSC protection.
Get a personalised illustration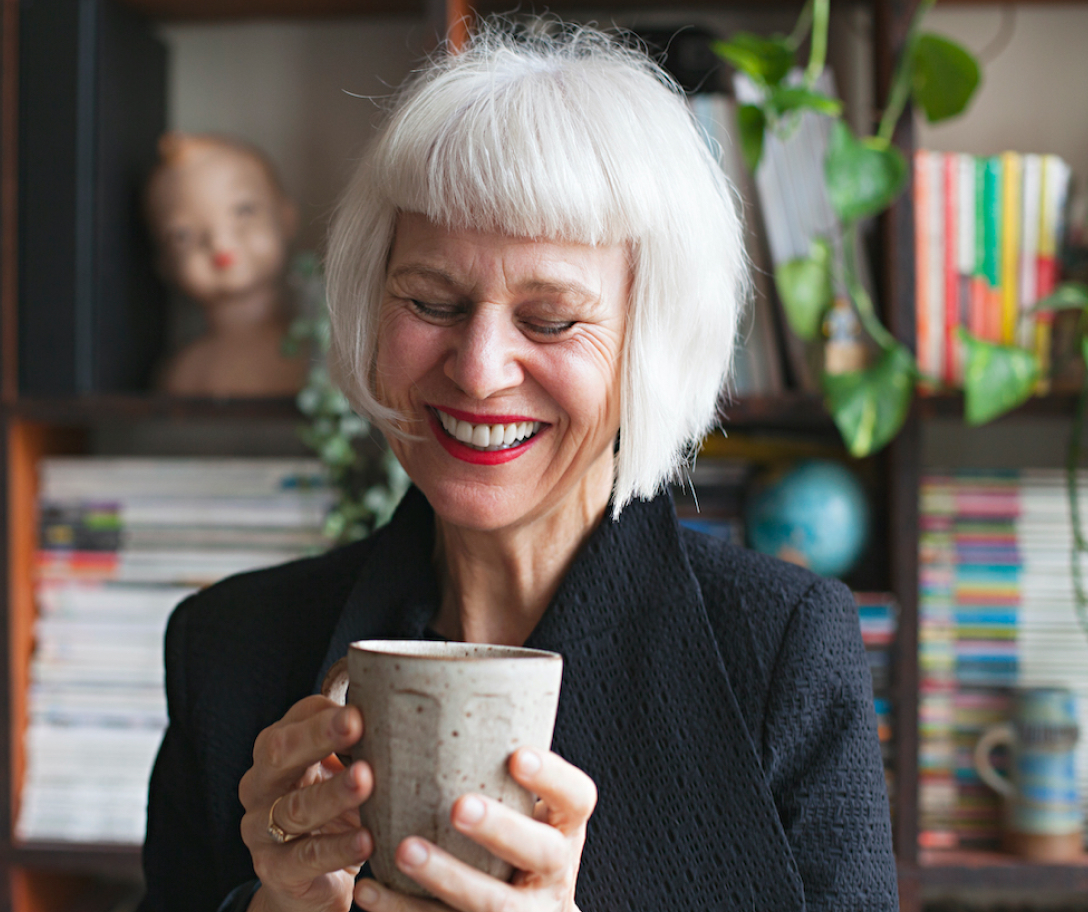 Frequently asked questions
Ready to get started?
We are trusted by leading Wealth Managers, including St. James's Place, Evelyn Partners, Quilter Group and Coutts, plus many of the UK's leading banks and building societies.
Join Flagstone and protect the art of the possible.
Open your account