Protect and grow your charity's cash
Access hundreds of savings accounts for your charity, from 30+ banks. All in one place, with a single application. For maximum interest, and total FSCS protection.
We are trusted by many of the UK's leading Wealth Managers:
Start saving with Flagstone in three simple steps
1.

Apply for one Flagstone account

No need to complete paperwork for multiple banks.

2.

Select banks and interest rates

Search and choose from hundreds of accounts including exclusive and market-leading rates on our online platform.

3.

Earn more with peace of mind

Complete protection for your charity's money - up to FSCS limits, if eligible.
See how our platform works
Greater value for your charity
Grow
Access exclusive and market-leading rates from hundreds of accounts, and over 30 banks, ensuring your charity is earning the best possible interest.
Secure
Ensure your charity finances are secure by spreading deposits across multiple banks, maximising FSCS protection – where eligible.
Save time
No need to complete additional paperwork when depositing into new bank accounts.
Start saving from £1M
Open a Flagstone Charity account with a deposit of £1M or more.
Calculate how much you can earn in interest
Use our cash deposit calculator to see how much interest you could be earning, while spreading your deposits to maximise FSCS protection.
The interest rates shown are gross, and exclude our management fee (0.15-0.225%, depending on your account size). You can learn more about Flagstone's fees in our fee schedule.
The interest rates shown in this illustration are based on deposit accounts from our partner banks. Rates shown are representative and updated weekly for illustration purposes. Interest rates on our platform change daily and can go up or down. You can browse all the current interest rates via your Flagstone account.
If you have specific requirements not covered by our calculator, please contact us for a detailed illustration.
All UK-based banks and building societies on our platform are members of the Financial Service Compensation Scheme. Your eligible deposits are protected up to £85,000 per depositor per UK bank.
INTEREST RATES ON OUR PLATFORM
5 year fixed term

12 month fixed term
95 day notice

Instant access

Our partner banks
You can browse and choose competitive and exclusive interest rates from up to 30+ banks. Bank access is dependent on your client profile.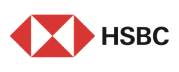 What our clients are saying
WDC, Whale and Dolphin Conservation
The Flagstone platform provides us with informed, transparent choices when deciding which savings accounts are best for us. The very helpful Flagstone team has helped us achieve our requirements.
Softwire
It's so easy to use, and the team at Flagstone are excellent.
What3Words Limited
Using Flagstone gives us access to a better return on our cash deposits, whilst also allowing us to actively manage our risk profile and liquidity needs on a simple easy to use platform.
Ready to get started?
Spread your charity's cash across up to 30+ banks, and over hundreds of accounts in one simple portfolio.

We are trusted by leading Wealth Managers, including St. James's Place, Evelyn Partners, Quilter Group and Coutts, plus many of the UK's leading banks and building societies.

Join Flagstone and protect the art of the possible.
Open your account