The latest rates for charities & trusts
Leading rates for your charity's cash reserves. Brought to you by dozens of banking partners.
The rates shown do not account for Flagstone's annual management fee, which ranges from 0.15-0.25% p.a. There is also a £500 administration fee for all Charity accounts. See our fee schedule for more information.
Rates are subject to change or withdrawal and are shown gross of Flagstone's Annual Management Charge, illustrating what the interest rate would be before the management fee is deducted. You can learn more about Flagstone's fees in our fee schedule. Rates correct as at 22 September 2023.

For Fixed Term Deposit Accounts, interest is paid at the end of the term. For details of how interest is paid on Instant Access Accounts and Notice Accounts, please refer to the Terms & Conditions for the specific account available on the platform.

The Flagstone platform is available to individual and joint applicants who are resident in the UK and 18 years of age or older. Accounts are also available to UK-registered companies, charities and trusts (including SIPPs and SSASs). The minimum deposit for UK-registered charities is currently £1M.

Dependent upon whether you are an individual, looking to open a joint account, or acting on behalf of a company, charity, trust, SIPP or SSAS; different banks, accounts and rates will be available to you on the platform. The number of accounts available may also be reduced dependent upon client factors.
Our partner banks
You can browse and choose market-leading and exclusive interest rates from up to 30+ banks. Bank access is dependent on your client profile.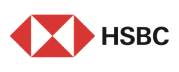 Frequently asked questions
Don't just store money, protect it.
Use our cash deposits calculator to see how much interest you could be earning, whilst FCSC protecting your deposits.
Get a personalised illustration