How our platform works
Spread your money across multiple investment grade banks and accounts through one simple application.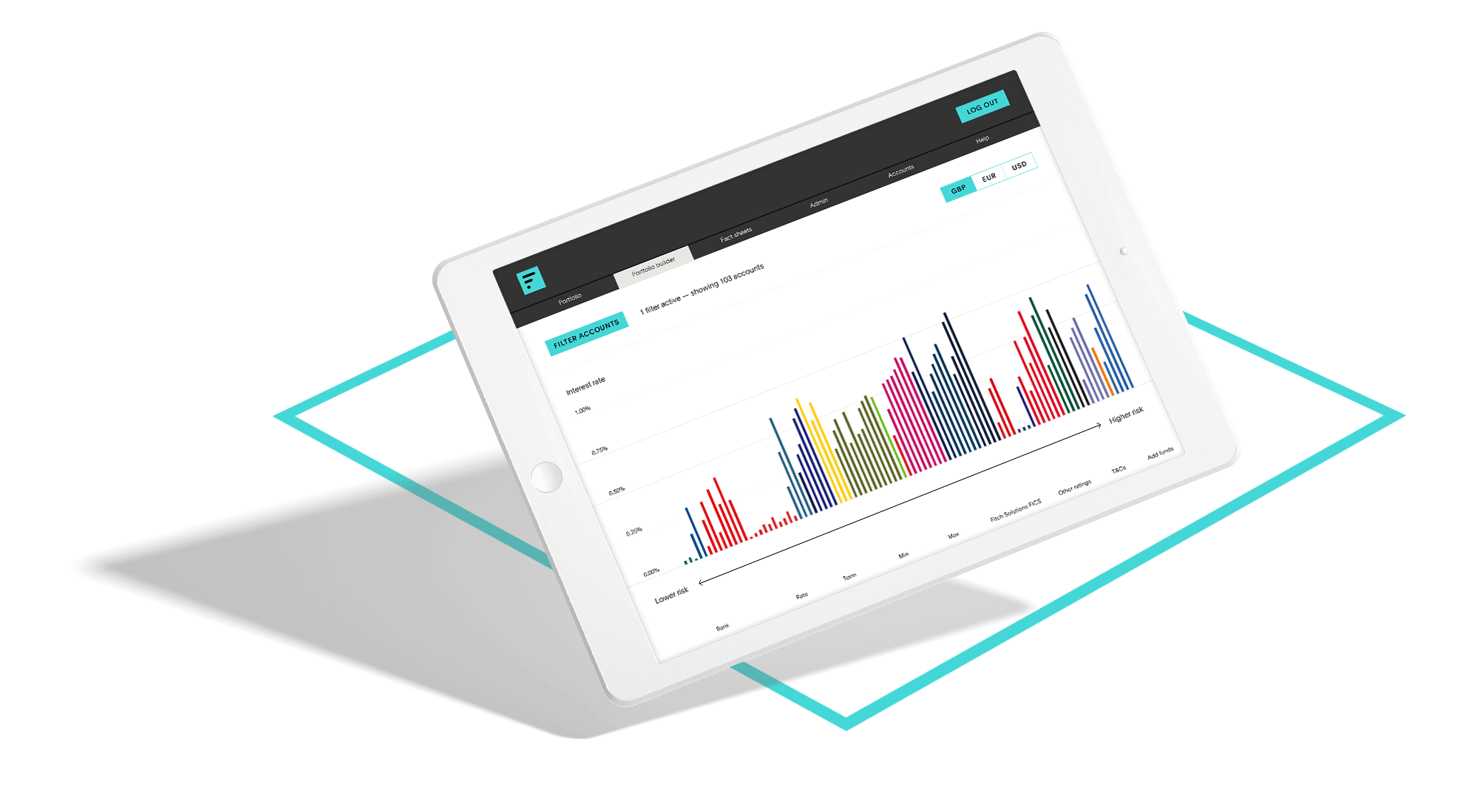 Secure, grow and manage your cash - quickly and simply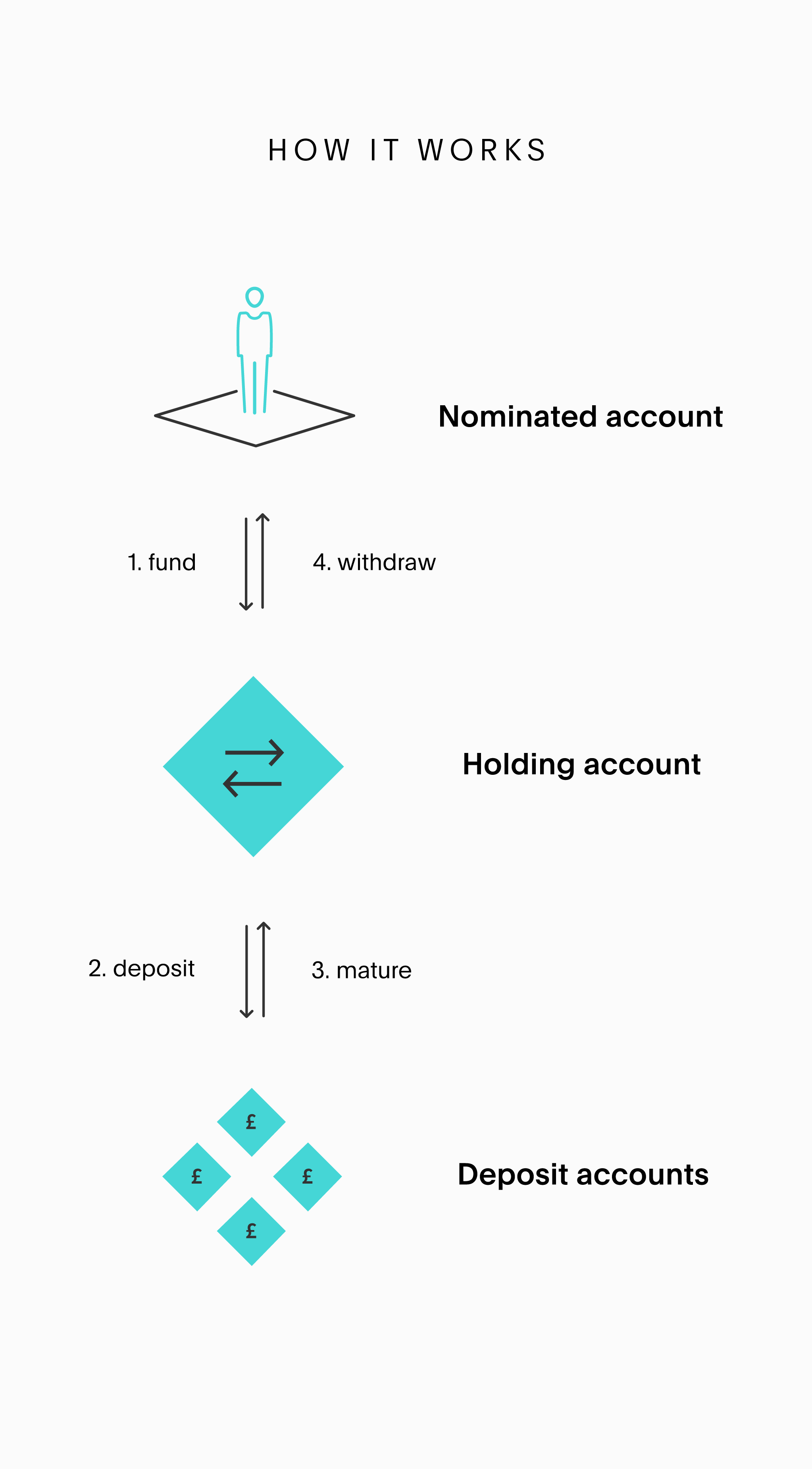 Your money, your way
Complete control over your portfolio and immediate visibility of all your money. Move, place or spread your deposits, 24 hours a day, 7 days a week.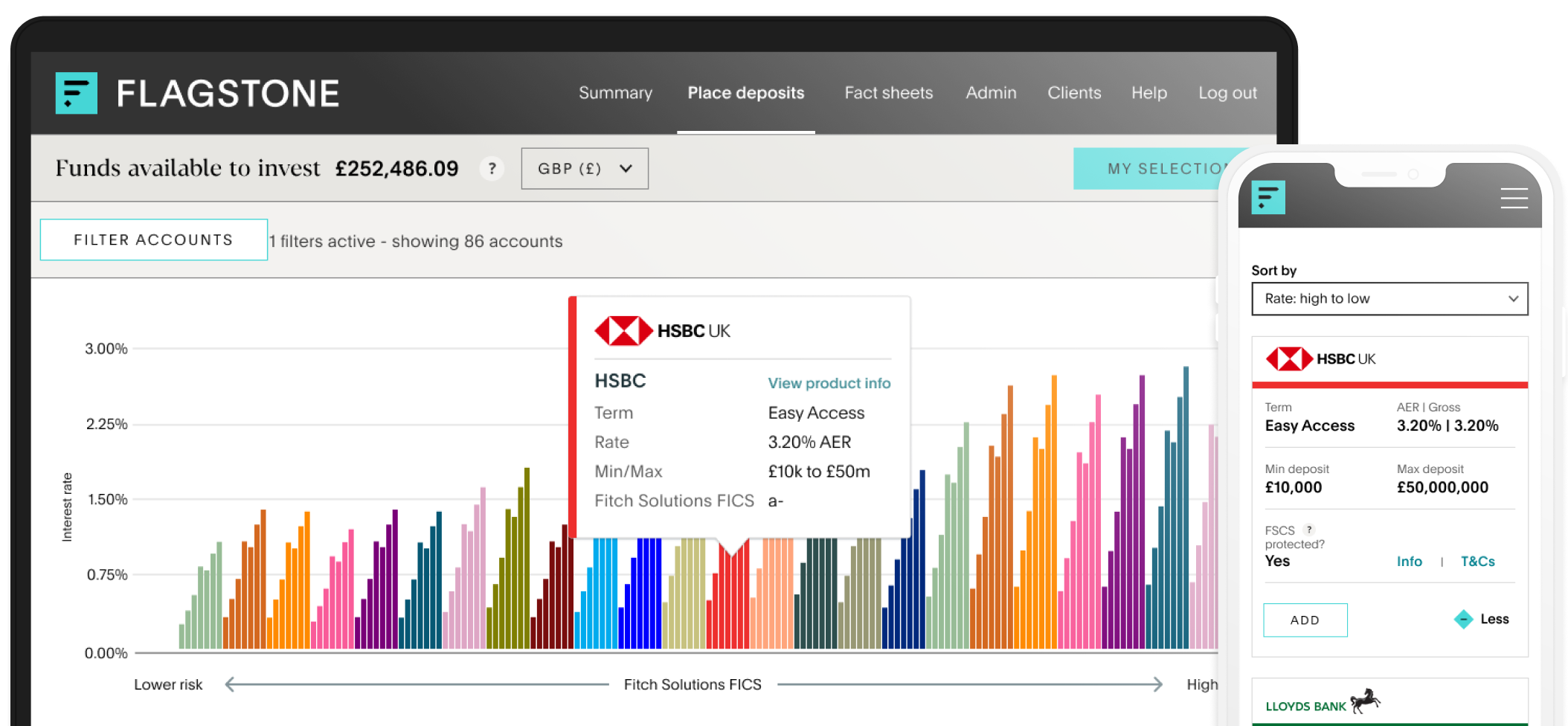 Opening your account
The Flagstone International platform is available to individual and joint applicants, companies and trusts, with £250K equivalent or more to deposit.
Transferring funds
Once set up, simply transfer funds to your Flagstone International holding account.
What is a holding account?
Your holding account is set up to receive and hold your funds before they are transferred to deposit accounts. Your holding account acts as the account to which all monies (principal and interest) are returned at the maturity of a fixed term deposit account, or when an instant access account or notice account is closed. Once the matured funds are deposited in your holding account, you may then withdraw them to your nominated account, or place them in another deposit account of your choosing.
The holding account will be provided by HSBC (Jersey).
Multiple accounts
After funding your Flagstone International holding account, browse, open and manage as many deposit products as you need, including instant access, notice and fixed-term accounts.
Complete control
You are in control. Manage your money - quickly and easily - via our highly secure Flagstone International platform. Move, place or spread your deposits - 24 hours a day, 7 days a week - with no additional applications to complete.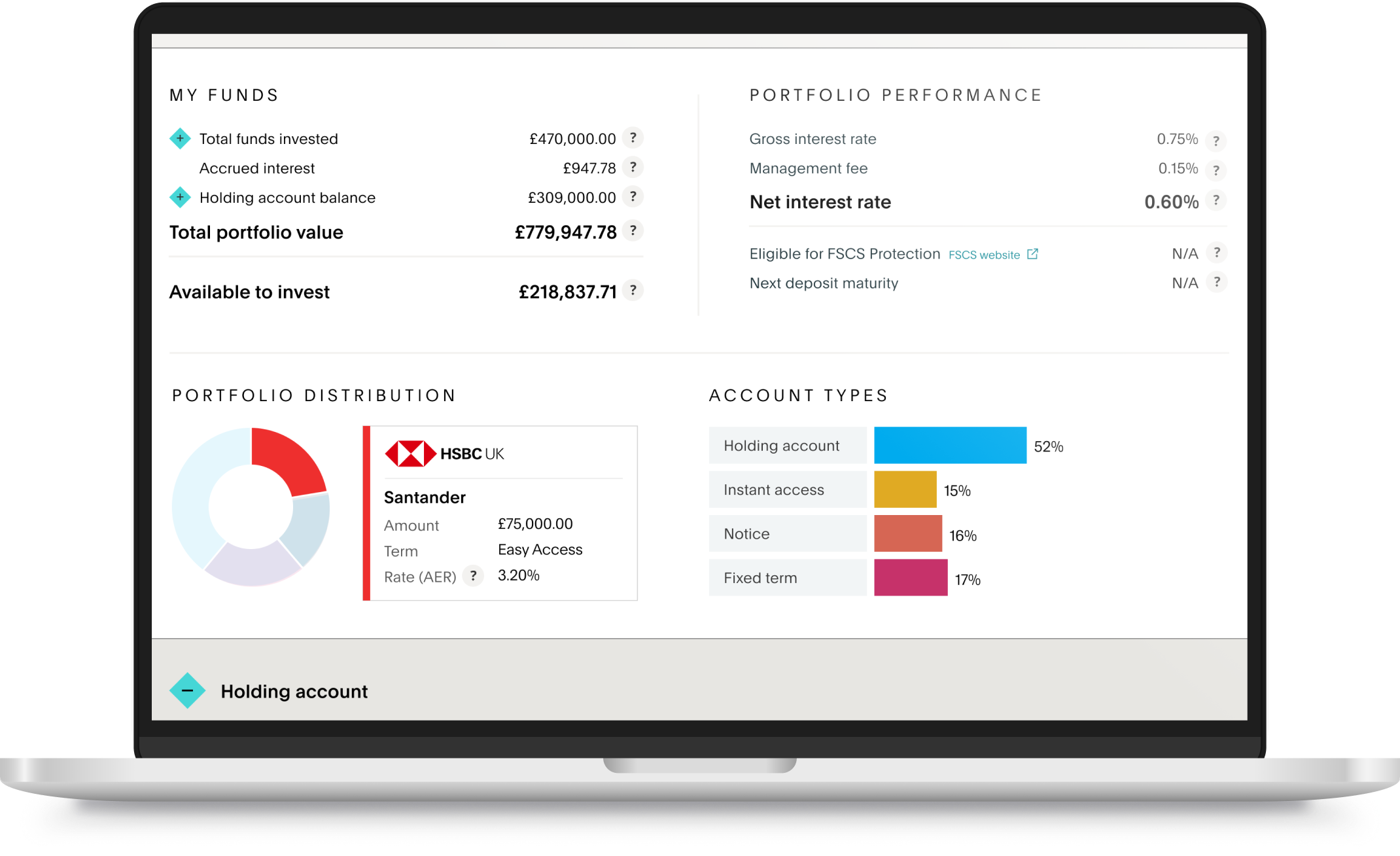 Peace of mind
Complete visibilty of all your money. View consolidated information across all of your deposit accounts, including a single tax certificate at the end of the year.
Make your money work harder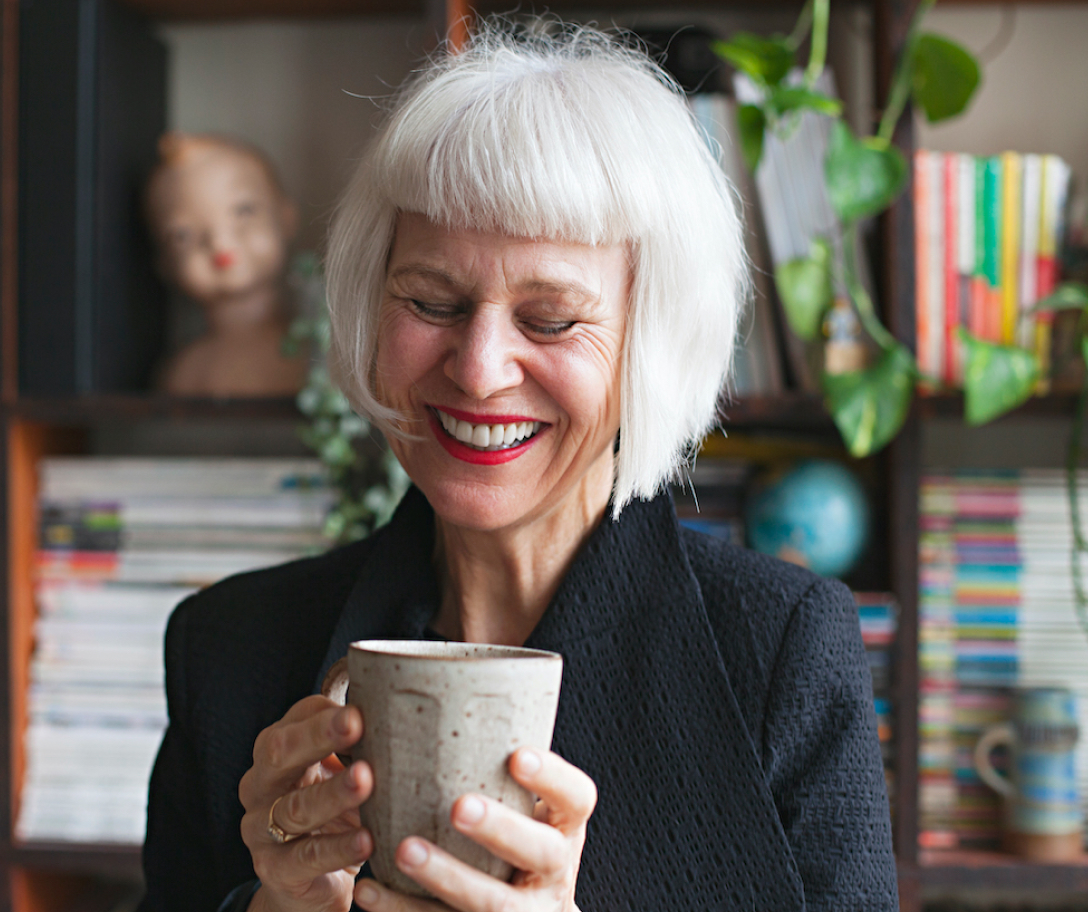 Open an account with Flagstone International and start growing your money today.
Open an account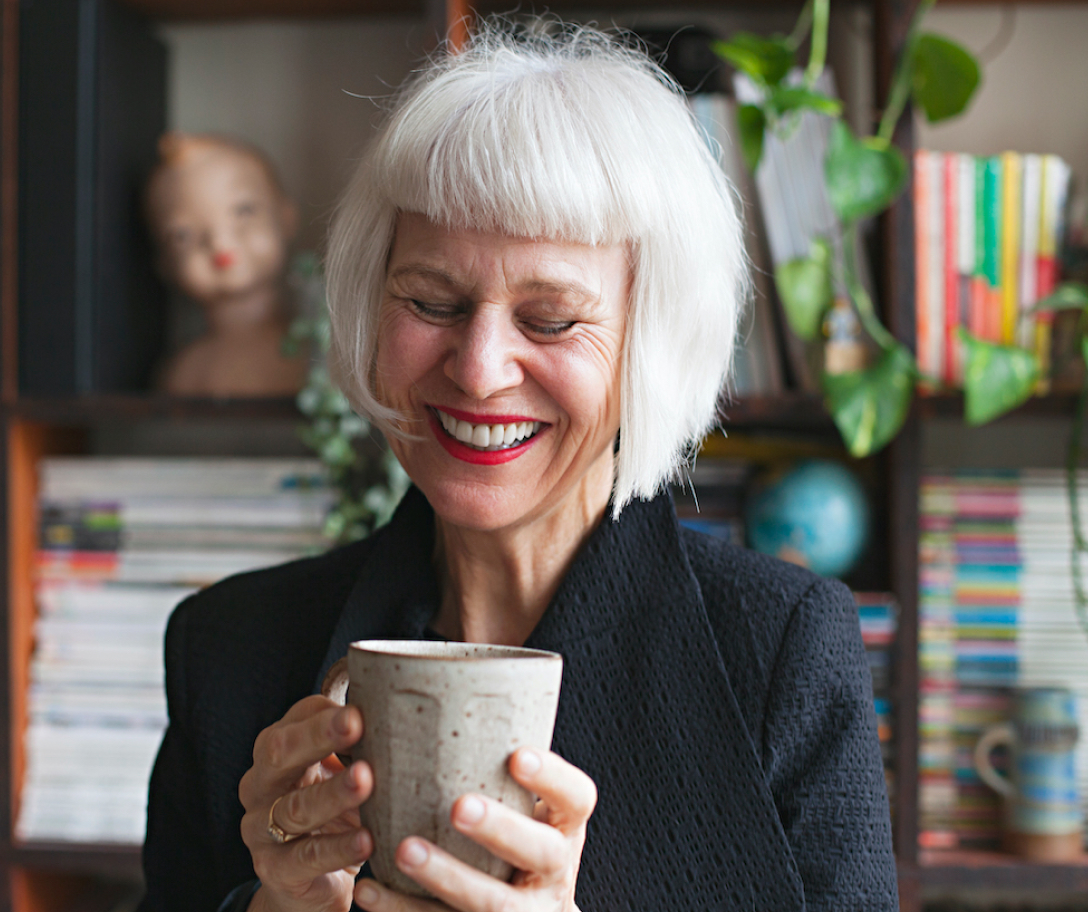 Frequently asked questions
Ready to get started?
Join Flagstone International and protect the art of the possible.
Open an account