Shawbrook Bank fixed rate
2.15% (AER)
1 year fixed
As the UK's market leading cash deposit platform, Flagstone can now offer our new clients access to this rate from Shawbrook Bank.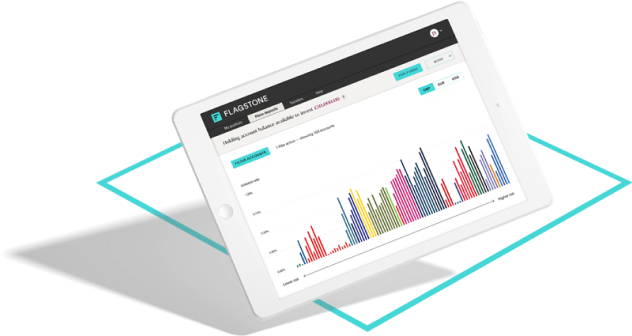 Personal Interest Rates for new Flagstone clients
6 month fixed term

1 year fixed term

18 month fixed term

2 year fixed term

Why save with Flagstone?
In becoming a client you can also access multiple specially selected accounts, through your highly-secure, online Flagstone account. All our UK banks are eligible for FSCS protection.
Access multiple banks
A Flagstone account gives you access to multiple banks on our platform, with no need to complete an application form for each new savings account.
Complete oversight
View your account(s) 24 hours a day, 7 days a week - simply and quickly through your single Flagstone account.
Peace of mind
All data is held on secure, encrypted servers, protected by industry-leading security and multi-layer firewalls.
All UK-based banks and building societies on our platform are members of the Financial Service Compensation Scheme and are protected where eligible.
Start saving from £10K
This introductory offer is only available to new Flagstone clients (aged 18 or over) looking to deposit £10K or more across one or more savings accounts.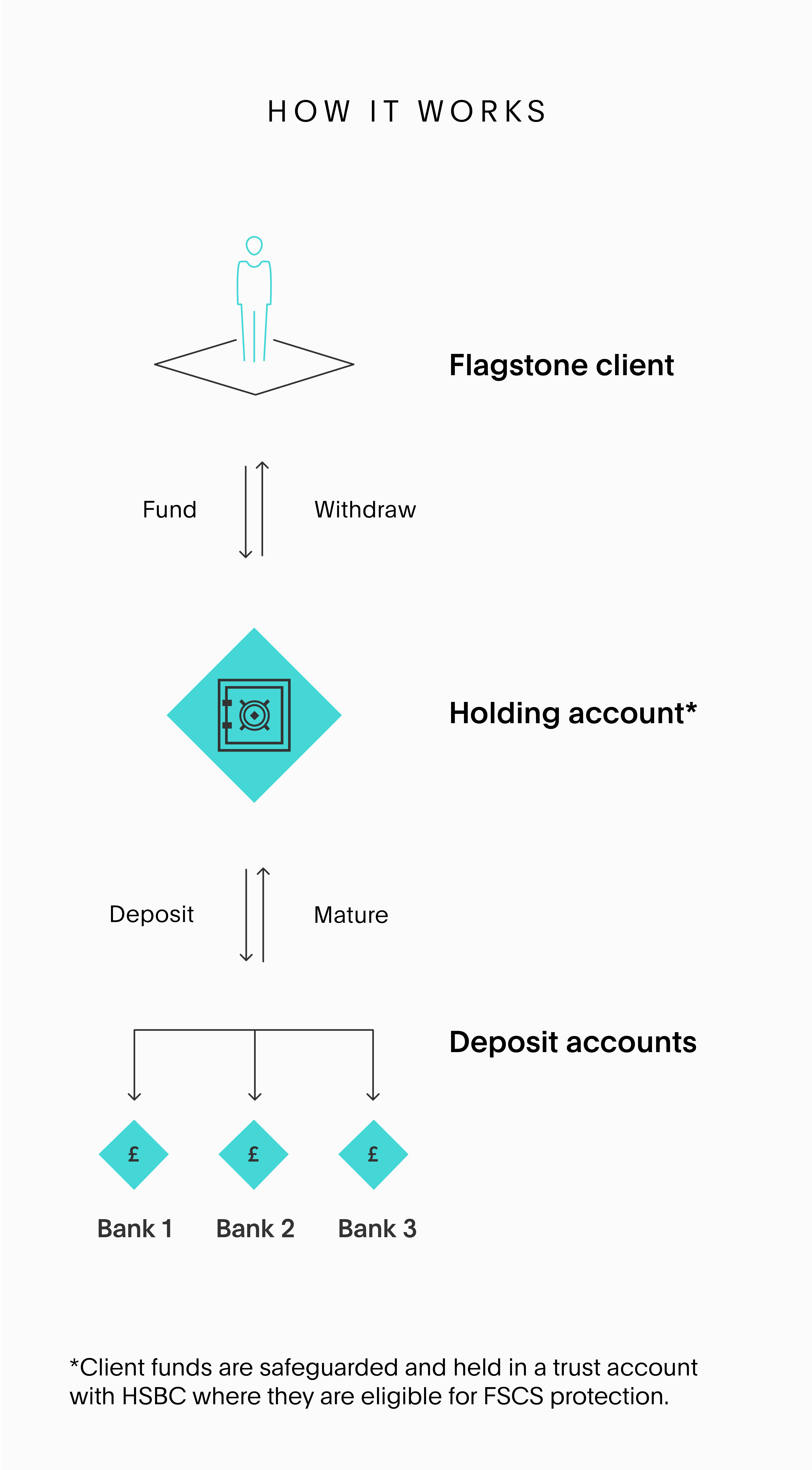 Start saving with Flagstone in three simple steps
1.

Apply for your Flagstone account

No need to complete paperwork for multiple banks.

2.

Choose where to place your deposits

Browse and choose from a selection of accounts - including market leading and exclusive rates - from several pre-selected banks.

3.

Earn more with peace of mind

Enjoy interest and complete protection for your money up to FSCS limits until the deposit matures, when you can re-deposit without new bank applications.
Open Flagstone Account
Browse and choose market-leading and exclusive interest rates from our partner banks
Frequently Asked Questions