Savings Accounts For Individuals
Protect and manage your savings simpler
Build Your Savings With Flagstone
Managing your savings accounts has never been so simple. 
Diversify and protect your cash with peace of mind
Manage your savings simpler through one Flagstone account
Earn more with market-leading and exclusive interest rates
Open Account
Save Smarter With Flagstone
Leading rates
Unlock the leading savings rates with Flagstone by depositing in accounts from 45+ partner banks. US Dollar and Euro-denominated account options available too.
No other bank applications
Remove the burden of managing your cash liquidity by opening multiple bank accounts. Instead, open one Flagstone account and make deposits in any of our 250+ deposit accounts.
FSCS diversification
Reduce risk through diversification and greater utilisation of FSCS (Financial Services Compensation Scheme) protection by splitting your deposits across multiple of our partner banks.
5 year
fixed term 1.75

%

12 month
fixed term 1.40

%

95 day
notice 1.05

%

35 days
notice 0.90

%

Instant
access 0.80

%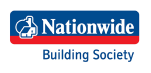 A client case study
8x more interest income
100% eligibility for FSCS protection

Mr and Mrs R-T had £510,000 savings with their bank. They were unhappy with the interest they were earning, but thought that securing better rates elsewhere would involve time, effort and administrative hassle.
Flagstone provided the ideal solution: giving the couple access to hundreds of deposit accounts, offering leading rates and exclusive rates from 40+ banks.
Their Flagstone account was opened within 72 hours and they selected three instant access accounts, generating 8x more income. 
Moreover, every penny is now protected by the Financial Services Compensation Scheme (FSCS), whereas previously £170,000 of their savings wouldn't have benefitted from that cover.
As of 18/08/2021, FSCS covers £85,000 per depositor (£170,000 per joint account) per authorised UK bank. 1. Net of Flagstone's annual management charge of 0.25% of the value of the funds held on the platform.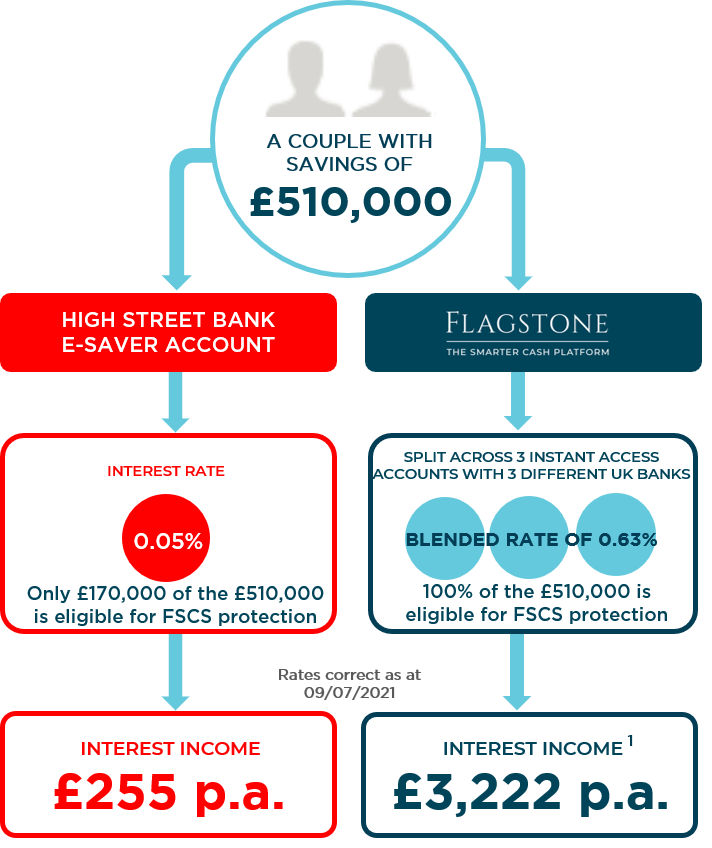 Access our exclusive rates on the Flagstone platform
What Our Individual Clients Say
Don't take our word for it
I was worried about how to protect my money before I found out about Flagstone. Now I feel more confident than ever that my money will be protected.
It's banking 'made easy' - everything you need to do or know is all available online and executed very easily.
Overall, Flagstone is really good and the customer service has been first class - I get my questions answered quickly and effectively every time.
Frequently Asked Questions