Business Deposits Accounts
How Flagstone can help your business
Open an account
Leading Business Deposit Accounts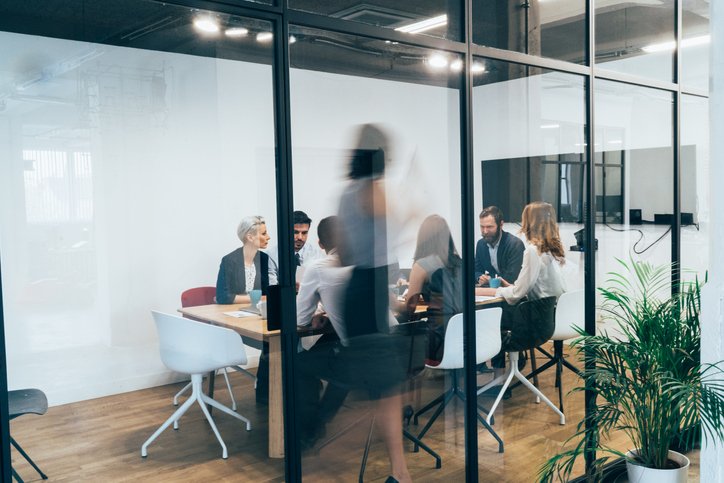 Cash is your company's most valuable asset. 
We have developed a digital solution for smart cash. This is no ordinary deposit account.
Our business clients enjoy market leading interest rates from over 30 banks, within one single Flagstone account. You can now protect and grow your company's cash reserves effortlessly. 
Finally, your cash can work as hard as your company does.
Open an account
Business Cash Deposits Get Smarter
Peace of Mind
Safeguard your company's cash with greater FSCS (Financial Services Compensation Scheme) protection. Full control of your cash with our secure and 24/7 online platform.
Simplicity for Deposits
No more opening individual deposit accounts. Unlock leading business cash deposit accounts from multiple banks. No more signatures to move your deposits. Consolidated reporting for all accounts. Detailed fact sheets on banks.
Earn More Interest Income
Best and exclusive rates from our 30+ partner banks. Select from hundreds of instant, notice and fixed term accounts. USD and Euro accounts are also available for your business.
18 month
fixed term 0.97

%

12 month
fixed term 1.00

%

6 month
notice 0.80

%

35 days
notice 0.50

%

Instant
access 0.50

%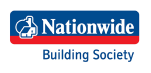 Case study for a business client
13x more income, 100% FSCS cover
Mark, the Finance Director of a manufacturing company, was concerned. Company's cash was earning minimal interest, and held in a single account with only 10% covered by FSCS.
Having discovered the Flagstone platform, Mark easily compared and selected the accounts which met the company's liquidity requirements. He opened and deposited into each account at 10 different banks, in few clicks. They now generate 13x more interest income for their business.
Mark and his fellow Directors also have the peace of mind that the company's cash reserves are 100% protected by the FSCS.
As at 27/04/19, FSCS covers £85,000 per depositor, per UK bank (£170,000 per joint accounts). 1 'Excess cash': not required for the day to day running of the business. 2 Net of Flagstone's annual management charge of 0.25% of the value of the funds held on the platform.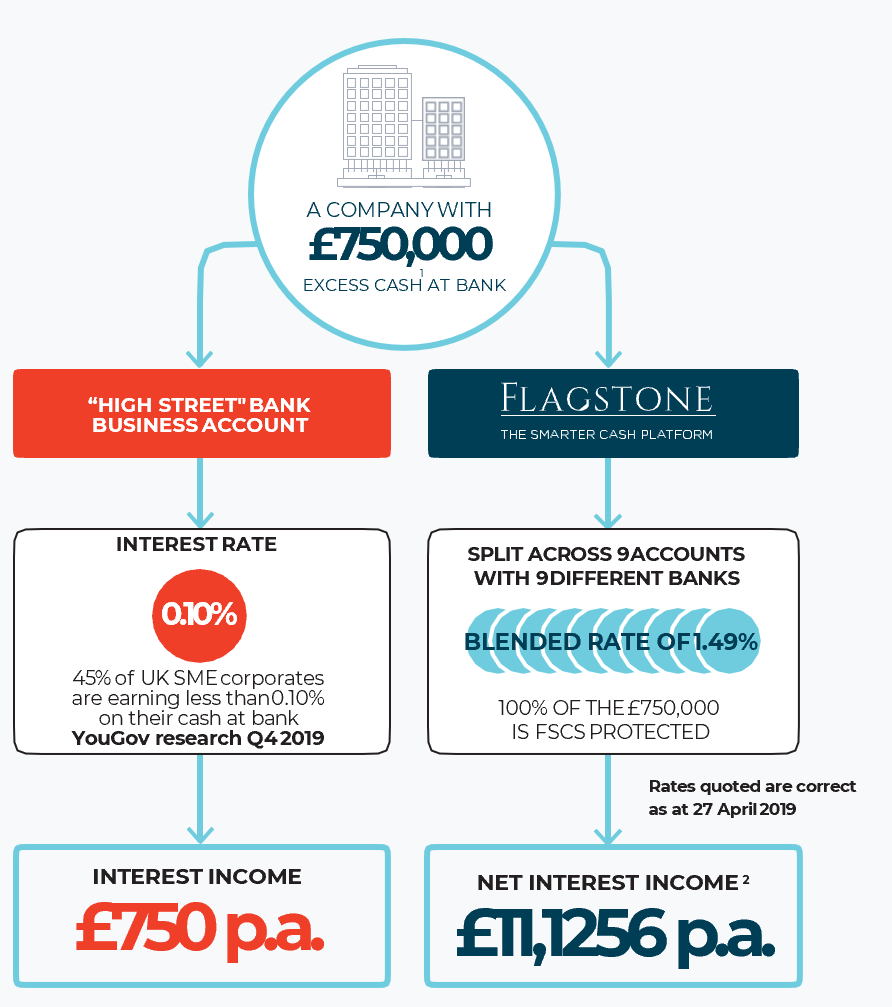 Access our exclusive business rates on the Flagstone platform
What Our Business Clients Say
Don't take our word for it
The Flagstone platform gives us access to hundreds of term and notice accounts, enabling us to access excellent rates and quickly and easily deposit our cash across a number of different timeframes in line with our business's liquidity requirements
| Golfbreaks.com
The ease of being able to spread the risk and accessibility are much easier than trying to set up accounts across multiple banks.
Consolidated statements make it much easier. By working from one statement rather than multiple. And interest income has been higher than we would have received through our previous banking relationships.