Flagstone shortlisted for UK WealthTech Award 2020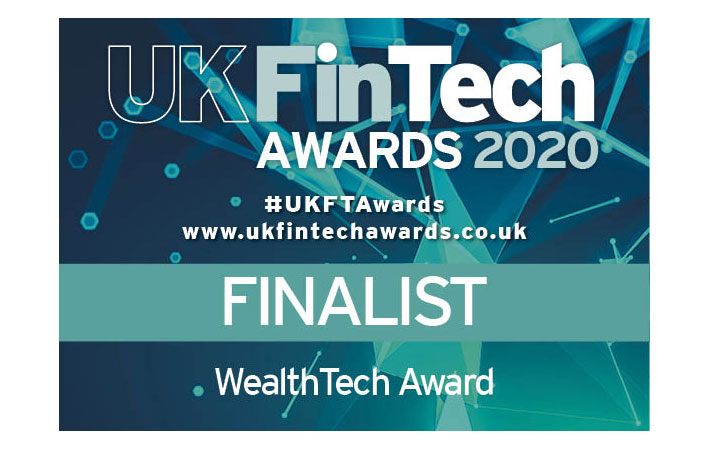 We're delighted to have been nominated as a Finalist for the UK FinTech Awards 2020  "WealthTech Award". 
The UK FinTech Awards have been established to recognise excellence and innovation in financial technology, celebrating the achievements and successes of the UK's best and brightest companies.
Flagstone's shortlisting for the 2020 WealthTech Award recognises how its ground-breaking cash deposit platform has provided the UK Wealth Management industry with an innovative, compelling new proposition for their clients, empowering them to maximise interest income, minimise risk and eliminate hassle.
Flagstone's Chief Marketing Officer, Eylem Yangin, said: "We're thrilled to have been shortlisted for the UK FinTech 'WealthTech' Award. We work very closely with our partners in the Wealth Management industry such as St. James's Place, Tilney and Quilter Group to deliver great outcomes for their Private, Corporate and Charity clients, so it's fantastic to receive this kind of acknowledgement and is testament to the brilliant team we have built at Flagstone."